Urgent Action Needed! Alapere Ketu, Lagos, Nigeria Flood Crisis.
Today, I would like to point out a pressing issue in Alapere Ketu, Lagos State, Nigeria. The recurring floods have brought immense suffering to this community, affecting families, livelihoods, and overall well-being. The situation is dire, but we can make a difference.
Urgent Flood Relief Fund: Help families affected by recent floods. Your donation can provide shelter, food, and hope. Support now!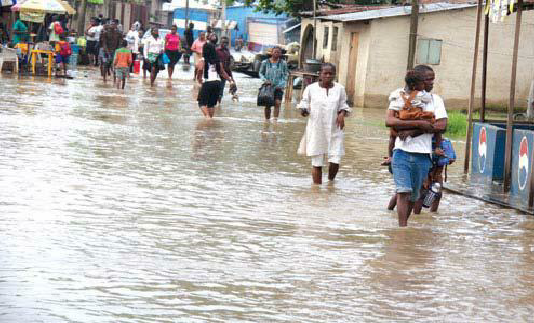 The Effects
The devastating floods have left many without homes, clean water, or access to essentials. Families are struggling to rebuild their lives after losing everything. The children's education is disrupted, and health risks are on the rise. The community urgently needs our support.
The Solutions
We can be part of the solution! Your donation, no matter how small, will make a significant impact. It will provide immediate relief, including shelter, clean water, and food. Additionally, we will support long-term initiatives for flood mitigation and community resilience to prevent future disasters.
Join our flood recovery efforts. Your contribution can make a difference in restoring homes and communities.
Together, we can provide solace to those in distress. Your support can help rebuild lives. Donate to make an impact.
Together, we can help Alapere Ketu recover and build a brighter future. Please consider making a donation today and share this message to raise awareness. Let's stand with this community in their time of need. Your support matters.
You Can Reach Us At +2348058946026
Email Us At simon@peculiarhouseholdoffaith.org