launching a new church plant in mile 12 of lagos state nigeria
God has called us to develop a new congregation of Christians in the hard place. Why do we refer to this place as a hard place? It is because, it is a community of people who are economically and socially downtrodden. Our plan is to plant and grow a gospel center church that reaches such people. These people are powerless, hopeless and have lost sense of meaning to life. They are living a futile way of life that have been handed over to them by their forefathers.
To bring people to Jesus Christ and membership in His Household, develop them to Christ like maturity, equipped them for their ministry in the church and life mission in the world, in order to magnify God's name.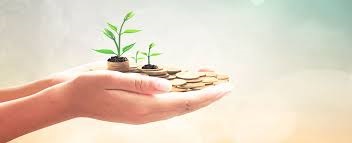 Your Donations Can Change Lives
One-Time Donation: A single gift of any amount will contribute directly to the initial setup and outreach efforts.
Monthly Pledges: Consider pledging a monthly donation to provide sustained support, ensuring the continuity of our ministry and community programs.
PECULIAR HOUSEHOLD OF FAITH CHURCH: 627 IKORODU ROAD, UNDER BRIDGE MILE 12, LAGOS STATE NIGERIA
CALL US ON +2348058946026
EMAIL: simon@peculiarhouseholdoffaith.org
How Should I Give?
Giving an offering to God is an act of worship. Therefore, it's a matter between you and Him. The important thing in giving is that we see the offering as a blessing and not a burden. The Bible tells us to give to God from a cheerful heart (2 Cor. 9:6-7).
ONLINE GIVING
You can make a one-time gift or setup a recurring gift through our secure website using your bank account or bank card (credit or debit). It's easy to give and support Peculiar Household of Faith and our ministries!
IN-KIND CONTRIBUTIONS
If you cannot make a monetary donation, consider offering in-kind support such as equipment, furnishings, or services that could be valuable for our church plant.