JOIN A SUPPORTIVE CHURCH FAMILY
A FAMILY-FRIENDLY CHURCH GATHERINGS
A Church with divine mandate to raise disciples who maintain a good relationship with God, heaven bound and earthly blessed. It is the dream of developing people to spiritual maturity through Bible studies, small groups, seminars, retreats, and a Bible school for our members. We are disciples of Jesus Christ  who love to fellowship together in unity.
Peculiar Household of Faith Church is a life-giving church in Ketu/Mile 12, Lagos State Nigeria, with powerful worship, bible-centered messages and encouraging atmosphere that is dedicated to helping people find and follow Jesus.
WE ARE GOSPEL AND CHRIST CENTERED CHURCH
At Peculiar Household of Faith, we share Christ in our city, our nation, and our world. Jesus gave His Church a mandate to reach the world in three areas: Jerusalem (our city), Judea and Samaria (our nation), and to the ends of the earth (our world). We are impacting our Community through faith. As we go out spreading the gospel of Jesus Christ, we connect with believers in Ketu Mile 12 Lagos. Come and join us to build a strong faith foundation for our community and surrounding areas.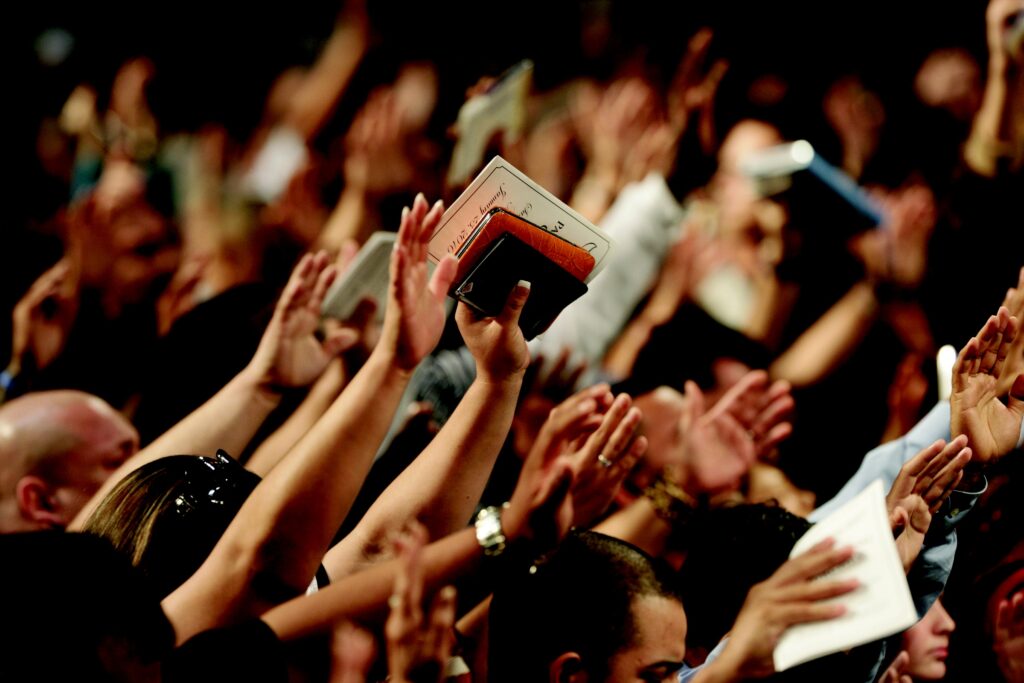 God has called us to develop a new congregation of Christians in the hard place. Why do we refer to this place as a hard place? It is because it is a community of people who are economically and socially downtrodden. We plan to plant and grow a gospel center church that reaches such people. These people are powerless, hopeless and have lost sense of meaning to life. They are living a futile way of life that have been handed over to them by their forefathers.
 There are few churches here, but some are not totally focused on the gospel. Some of the churches are deliverance ministries. They believe that the poor here need deliverance from the power that is keeping them poor. They use different means to help alleviate the people from poverty. They lack the knowledge that it is only the gospel that can help them. We will nurture their spiritual growth and also disciple them.
Faithfulness To The Gospel Word And Faithfulness To The Gospel Community.
Bible-based: We want to live by the Bible. Bible teaching permeates every program because we want to know and understand God's Word. The Bible must be lived out in our lives because we believe the Bible is God's Word for what we believe and do. Learning and living the Bible will be natural and normal to the new church plant.
God-centered: We exist for God. In every person and program God is first, God is experienced and God is to be pleased. We delight to constantly have God on our minds and in our conversations. We are going to be the people and place where God is experienced. Public gathering to worship is a primary expression. Personal godly living is an equally important expression.
Holiness: We are to live a life of visible holiness that will draw the nations to the life under God's rule.
Centrality of the gospel: We want to be truly biblical so we need the centrality of the gospel word and the centrality of gospel community.
Missional minded: We want to be missional minded. Everything we do, will be in line with mission of seeking those that are lost. We look outward to serve non-Christians and the un-churched to reach them for Jesus Christ. This is woven into everything we do. Missional mindedness requires awareness of our culture and connecting to people as they are and where they are. This is done to fulfil our purpose to make more disciples for Jesus Christ.
Compassion/generosity: We want to show compassion to all most especially those in the household of faith. We aim to model love as a priority of life. We believe loving relationships should permeate every aspect of church life. This includes the concepts of love-driven ministry, ministry accomplished in teams, and relationship building.
Our holistic approach to spiritual growth makes Peculiar Household of Faith Church unique. We understand that developing Christ-like Christians involves more than just attending weekly services. That's why we provide a wide range of programs and opportunities for individuals to deepen their relationship with God and discover their unique purpose.
From dynamic worship services that inspire and uplift, to engaging Bible studies and small groups that foster community and discipleship, we offer a comprehensive framework for spiritual development. Our church also strongly emphasizes serving others, as we believe faith without action is incomplete. Through outreach initiatives, community projects, and partnerships with local organizations, we actively seek to make a tangible difference in the lives of those around us.
ABOUT OUR PASTOR- SIMON OSAMWONYI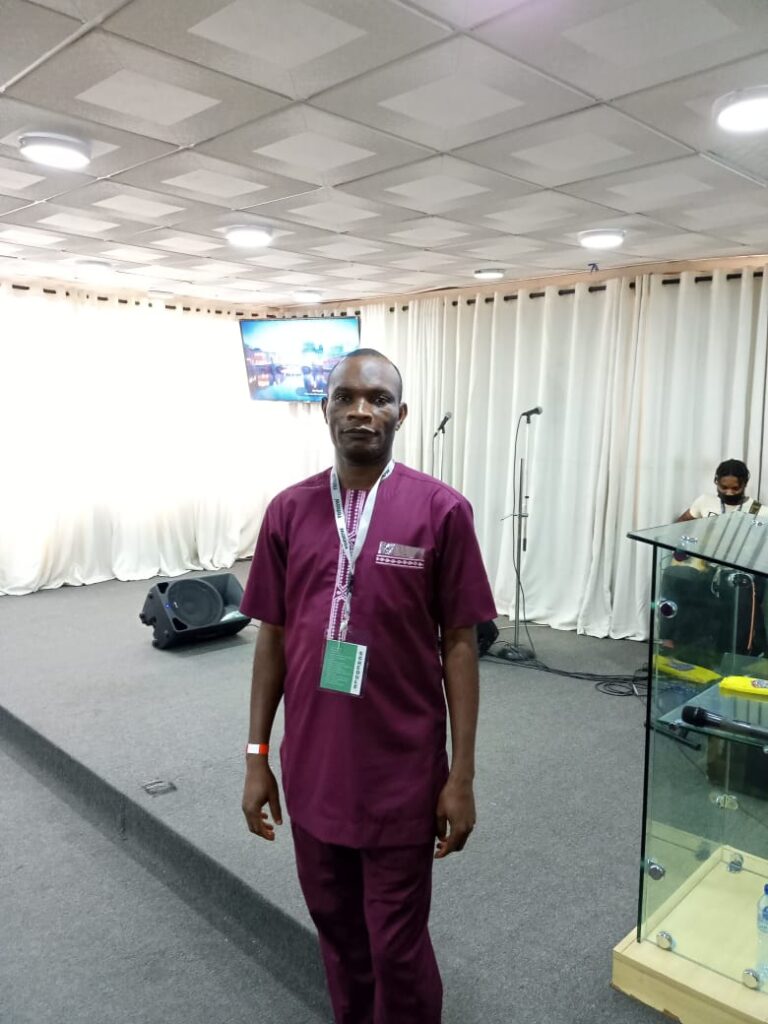 Simon Osadebamwen Osamwonyi is a Pastor, Teacher, Counselor and Administrator, with a burden to disciple and mentor believers for them to grow in the full knowledge of Jesus Christ. He is a graduate of All Nations for Christ Bible Institute International, Benin City, Nigeria. He also holds a bachelor's degree from the West Africa Theological Seminary, Lagos Nigeria, and a Masters' degree in Christian counseling from North Central Theological Seminary, Minnesota, United States of America. He is the Publicity Director, Pentecostal Fellowship of Nigeria, Ketu Central Chapter, Kosofe Province, Lagos State. He is happily married to Beauty Osasere and they are blessed with three children‐ Efosa, Obosa and Esosa. His assignment is to teach believers how-to walk-in Righteousness. How to be right with God and how to do things God's way.
He has a certificate in Church planting from Renew Academy of City Church Lagos and Church in Hard Places by Acts29 Church planting network. Currently undergoing Church planting assessment with Acts29 Church planting network.
COME EXPLORE OUR SERVICES
Christian Counseling Services Online and In-Person.
Engaging Youth in Bible Studies.
Prayer Meetings And Devotional Groups.
Youth Ministry And Events.
A Gathering To Discover Your Purpose in Life.
Come and Encounter God's Grace and Love.
We Help Cultivate a Christ-centered Life.
Come and Enjoy Biblical Teachings and Studies.
LOOKING FOR A PLACE TO SERVE? JOIN OUR SERVING FAMILY
Our church is built on people who have decided that being a spectator just isn't good enough. Watching the game of life from the stands didn't suit them well. Our church is built on people who decided it was time to make a difference. To be the solution. To be the change they hoped to see. To be the hands and feet of Jesus. To get their hands dirty and serve others. To teach kids the ways of Christ. To help teens find their way. To help young parents hear the life-changing Word of God by caring for their infants and preschoolers. To give a warm smile to a first-time guest. Our church is built on people who decided that it was time to get in the game. If this sounds like you, we'd love for you to become part of our Serving Family. There are opportunities to volunteer in a faith-based organization. To join a supportive Church family, click the button below.
LOOKING FOR A PLACE TO CALL A HOME CHURCH?
If you're looking for a church committed to developing Christ-like Christians, Christian values and beliefs, creating a positive change in our community, and embracing a vibrant community, Peculiar Household of Faith Church welcomes you with open arms. Come and experience the warmth, love, and transformational power of a community dedicated to living out the Gospel in practical ways.
We invite you to explore our website further to learn more about our ministries, upcoming events, and ways you can get involved. Let's make a difference and bring God's love to our city.
Contact us today or visit our church to begin your journey with Peculiar Household of Faith Church. We look forward to meeting you and walking alongside you in your spiritual growth!
Contact us and we will happily respond